Five Things to Know About Twitter's New CEO Parag Agrawal
Agrawal is a "champion" of Twitter's project to develop decentralized social media, the project's leader said.
Twitter's co-founder and long-serving CEO, Jack Dorsey, handed the reins to former Chief Technology Officer Parag Agrawal onMonday. Here are five things to know about the new leader of one of the world's biggest tech companies.
0 seconds of 5 minutes, 51 secondsVolume 90%
1. He is a leading force in Twitter's decentralization projects.
AgrawaloverseesBluesky, Twitter's project to create a decentralized protocol for social media, whichstartedin 2019, according to The Verge. The project didn't make noise until this year: In January, it released anecosystem reviewof decentralized social media. In August, AgrawaltappedJay Garber, a crypto developer who worked on Zcash, to lead the Bluesky team. GrabersaidAgrawal has been a "champion" of the team from the start.
The new CEO also led Twitter's brandnew crypto team, according to The Verge. In September, Twitterlaunchedtipping in cryptocurrencies and verification of non-fungible tokens.
2. He led Twitter's migration to cloud servers.
Twitter had been plagued by slow performance and difficulty in launching new features, in part because it ran all of its services and projects on its own servers. Agrawal compared Twitter's tech to a "ball of hair" in a 2020interviewwith The Information, a phrase he borrowed from Nick Tornow, a platform lead at the company.
As CTO, Agrawal spearheaded the platform's migration to cloud servers. In 2018, Twittermigratedcold data storage and Hadoop clusters to Google Cloud. Two years later, Amazon Web Servicesannouncedit would be hosting Twitter's timeline feature.
3. He is concerned about the ethics of tech.
In 2018, Agrawal was part of an effort todeterminewhether Twitter's image cropping algorithm was racially discriminatory. During his tenure as CTO the companylaunched, in April, a responsible machine learning initiative. Agrawal explained his thoughts on Twitter's responsibility for content moderation in aninterviewwith MIT Technology review, saying that the company's approach "is rooted in trying to avoid specific harm that misleading information can cause."
4. He has risen quickly up Twitter's ranks.
Agrawal started working at the company as an engineer in 2011 and became CTO in 2017. He was Twitter's first distinguished engineer thanks to his work on revenue and consumer engineering, according to his bio on Twitter's corporatewebsite.
5. He doesn't tweet much.
Agrawal is not a big tweeter. His timeline is filled mainly with retweets and comments on company policy.
Disclaimer: TokenMi posted this post to convey more information and is not intended to endorse his views or confirm his description.The content of this article is for reference only and does not constitute investment advice.Investors operate on this basis at their own risk.The copyright of this article belongs to the original author, if there is infringement, please contact us in time.
Say Something
All Comments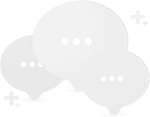 Be the first to comment.